Looking for our advice?
Wishing to source our products?
Kindly contact us...

Our Address :-
No.40, Jalan Spring 34/31
Seksyen 34
40470 Shah Alam
Selangor Darul Ehsan.



We'll be pleased to share
the details of Retro Etech Manufacturing's ...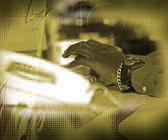 Just drop us a call here...
Tel : +603 5525 8089
Fax : +603 5525 1689



We'd like to hear from you
We'd like to answer you...





Email us at
sales@retroetech.com.my

Your feedbacks
make us improve...